A LESSON FOR FOOLISH PKR – DON'T BE DESPERATE: NAJIB TOYS WITH ANWAR LIKE ONE OF HIS CATS – ZAHID CONFIRMS GOVT TO 'RESPECT' COURT'S SENTENCE, SO DOES THIS MEAN NAJIB & CO WILL REFUSE PAROLE UNLESS…
SHAH ALAM: The Government will respect the decision of the court to release former opposition leader Datuk Seri Anwar Ibrahim, said Datuk Seri Dr Ahmad Zahid Hamidi.
The Deputy Prime Minister, however, said that if the "big day" happens earlier, it will be a bit later before Anwar could hold any important post in the country.
It is believed that Dr Ahmad Zahid was referring to the upcoming general election.
"The Government abides by the sentence set by the court. The length of a prison sentence has to be respected by all parties," he told reporters after flagging off participants for the Antarctica Charity Run 2018 at Karangkraf here Sunday.
RELATED STORIES: EVEN RAJA PETRA'S DAUGHTER LAUGHS: ANWAR TO BE RELEASED ON JUNE 11 – BUT WHO TOLD YOU SO, AZIZAH? WAS IT NAJIB HIMSELF?
THE FALL & FALL OF PKR: SWOLLEN-HEADED & THINKING THEY WERE REAL SUPER-HEROES, AZMIN, ANWAR & GANG FIND OUT TOO LATE THEY WERE JUST 'STUPID LIKE ANYTHING'
NO WONDER CUNNING AZMIN RAN RINGS AROUND HER & ANWAR: AS HARAPAN PLUNGES INTO TURMOIL, AZIZAH ONLY KNOWS HOW TO SAY 'INSHA-ALLAH ANWAR WILL BE RELEASED ON JUNE 11' – BUT DOESN'T TELL HOW SHE KNOWS OR DID SHE STRIKE A DEAL WITH NAJIB & CO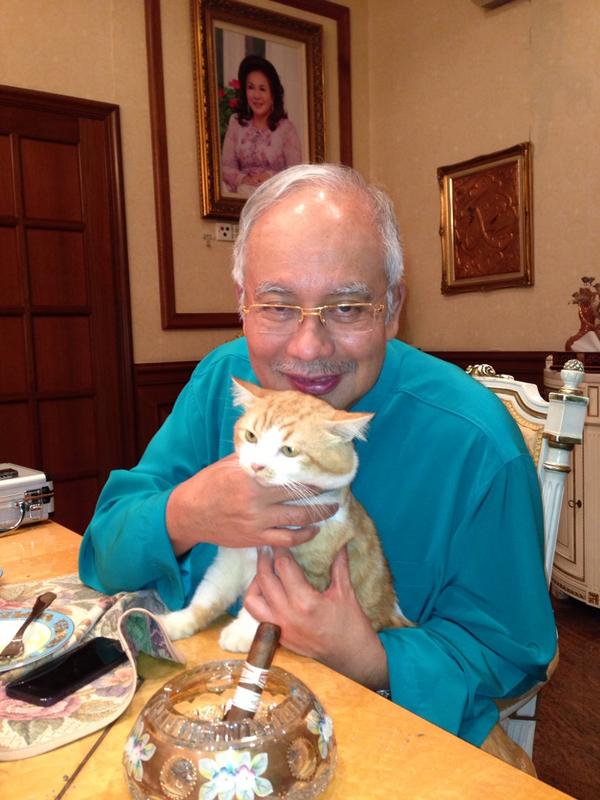 Anwar is currently serving a five-year jail term for sodomising his former aide Mohd Saiful Bukhari Azlan, 32, at Desa Damansara condominium in Bukit Damansara on June 26, 2008.
At a press conference on Saturday (Jan 6), Anwar's wife and PKR president Datuk Seri Dr Wan Azizah Wan Ismail said her husband will be released from prison on June 11.
When asked about a woman being a candidate for prime minister, Dr Ahmad Zahid said anyone could be up for the post regardless of gender.
"The Constitution states that any leader from a political party with the majority support will be the head of Government."
He was asked to comment on Dr Wan Azizah saying that Pakatan Harapan is willing to name a woman prime ministerial candidate at the Women's convention on Saturday.
Earlier, Dr Ahmad Zahid flagged off 2,300 participants for the run organised by All Women Expedition To Antarctica (Aweta).
The charity run is aimed at collecting funds to support the expedition of five Aweta protégés who will be going for an expedition to Antarctica slated for December.
ANN
.