A LEGACY OF INFAMY, POLITICAL COLLUSION & CORRUPTION: IGP KHALID RETIRES TODAY
KUALA LUMPUR – Tan Sri Khalid Abu Bakar will officially retire from service as Inspector-General of Police (IGP) at a ceremony to hand over duties to his successor at the Police Training Centre (Pulapol), here, tomorrow.
Deputy Prime Minister Datuk Seri Dr Ahmad Zahid Hamidi, who is also Home Minister, is expected to attend the ceremony scheduled for tomorrow morning.
Khalid said his retirement tomorrow, which would be one day earlier than his birthday on Tuesday was decided by he himself.
"Yes, it's true that I will be retiring tomorrow and my plan after this is to enrol in cookery class at the Malaysian Institute of Baking in Petaling Jaya," he told Bernama.
Tomorrow, Khalid will then be honoured at a special parade, scheduled for 2.30pm at the Pulapol parade grounds, in conjunction with his retirement.
RELATED STORY: DESPITE ALL HIS TOADYING, IGP KHALID REPLACED WITH FUZI HARUN, THE SB CHIEF NAJIB APPOINTED ALONG WITH APANDI AS 1MDB ERUPTED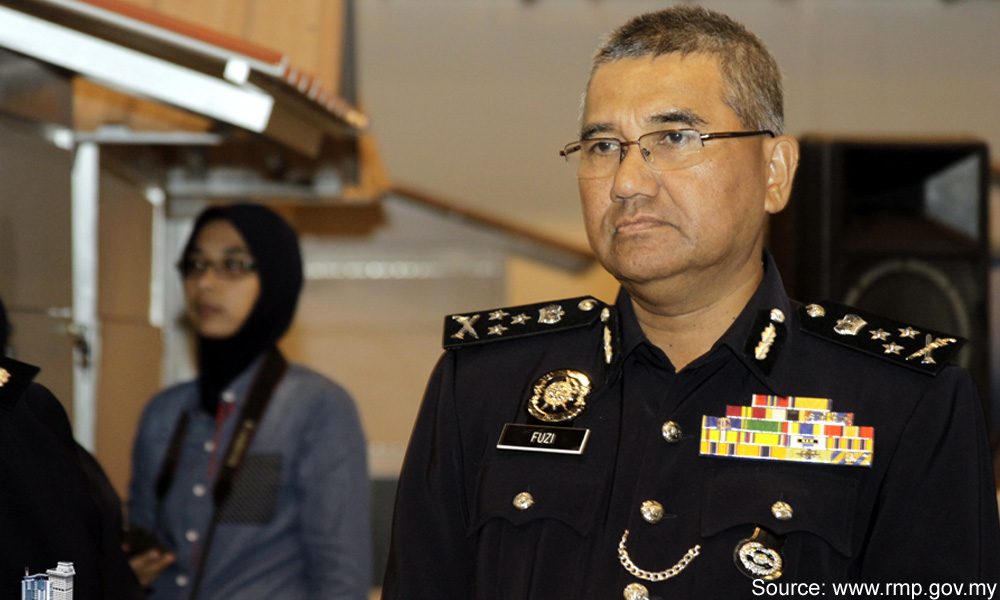 Khalid, from Seremban, Negri Sembilan, has 40 years of experience with the Royal Malaysian Police, first serving as inspector from Dec 5, 1976 before being promoted to higher ranks.
Among the important posts he had held were as Negri Sembilan police chief (2005), federal police CID deputy director (2006), Selangor police chief (2007), federal police director of Internal Security and Public Order (2010) and Deputy IGP (2011).
Khalid was appointed as Inspector-General of Police on May 17, 2013, succeeding Tan Sri Ismail Omar with the end of latter's service contract.
— Bernama
.