'THE SELLING IS OVER': MALAYSIAN SHARES RECOVER FROM ELECTION HANGOVER
The nation's benchmark equity gauge has crossed above its long-term average for the first time since June
While many of Asia's equity markets have been languishing, Malaysian stocks have shrugged off most of their election-related worries.
After falling as much as 10 percent following Prime Minister Mahathir Mohamad's stunning election victory, the FTSE Bursa Malaysia KLCI Index is now about 3 percent away from its pre-vote level.
The benchmark closed above its 200-day moving average on Tuesday for the first time since early June putting it within 0.32 percent of getting back to even for the year.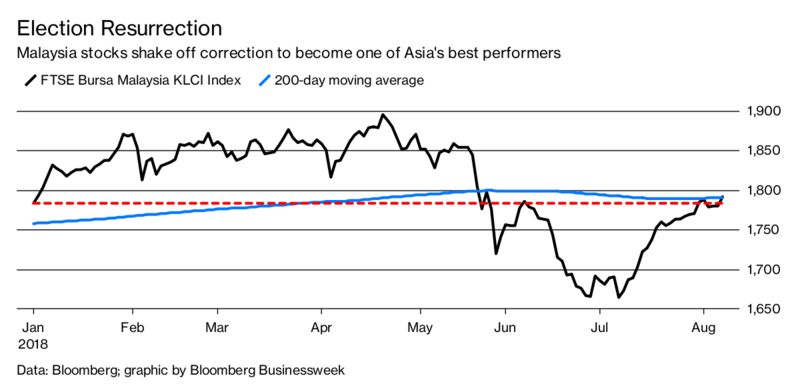 – https://www.bloomberg.com
.