MAHATHIR EYES TIE-UP WITH TOYOTA, NISSAN & DAIHATSU FOR NATIONAL CAR 3.0
Several Japanese carmakers are reportedly being sought for assistance to set up the third national car project.
According to a Nikkei Asian Review report, Prime Minister Dr Mahathir Mohamad said during his four-day visit to Fukuoka that Japan's automotive expertise would be essential to manufacturing cars to modern standards.
"Some members of my delegation will be visiting Daihatsu, but we have one company that has written to Nissan and Toyota to seek cooperation with them," he was quoted as saying, although not mentioning the name of the company.
Daihatsu is fully owned by Toyota, and holds a 25 percent stake in Rawang-based carmaker Perodua.
Proton, the first national car, was Mahathir's brainchild during his previous tenure as prime minister. He had also set up trade barriers to protect the local automotive industry.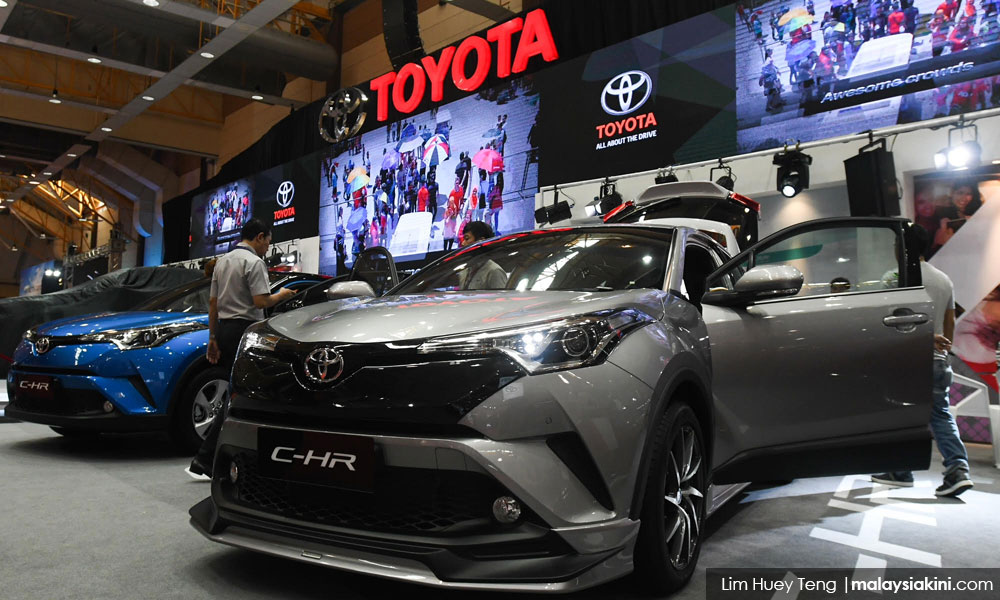 Last year, however, 49.9 of the company's shares were sold to Chinese car manufacturer Zhejiang Geely Holding Group.
Since the sale, Mahathir has mooted the idea of setting up a new national car on several occasions, before and after becoming prime minister for the second time on May 10.
Last Saturday, Entrepreneur Development Minister Mohd Redzuan Yusof had reportedly said the government is set to launch the new project in 2020.
Apart from courting Japanese assistance, Mahathir had also mooted the possibility of a Malaysian-Indonesian car for the Asean market.
– M'kini
.