FOR SURE, SHABBY & DRAB LANGKAWI NEEDS NEW ATTRACTIONS IN RACE FOR TOURISTS: MAHATHIR MOOTS NEW THEME PARK, DOUBLES TAX-FREE AMOUNT OF GOODS PURCHASABLE TO RM1,000
LANGKAWI – A theme park can be another product that can be developed in Langkawi to attract more tourists all year round to the island, Prime Minister Dr Mahathir Mohamad said today.
He said the island still had enough land to be used to start such a project and some Malaysian companies had demonstrated the capability to implement the idea.
"Many have been involved in this area (working on theme parks) and they have received a good response," he said when opening the Langkawi Nature Park, a natural park that has become the island's newest tourist attraction.
According to him, organising international events such as the Langkawi International Maritime and Aerospace Exhibition (LIMA) since the 1990s had attracted a large number of tourists but this only took a few days.
"LIMA is only held for four days. We want a tourism project that can attract many tourists throughout the year. This can be done through a theme park project, "he said.
Meanwhile, Mahathir, who is also Langkawi MP, said his government had some plans to attract more tourists to the island.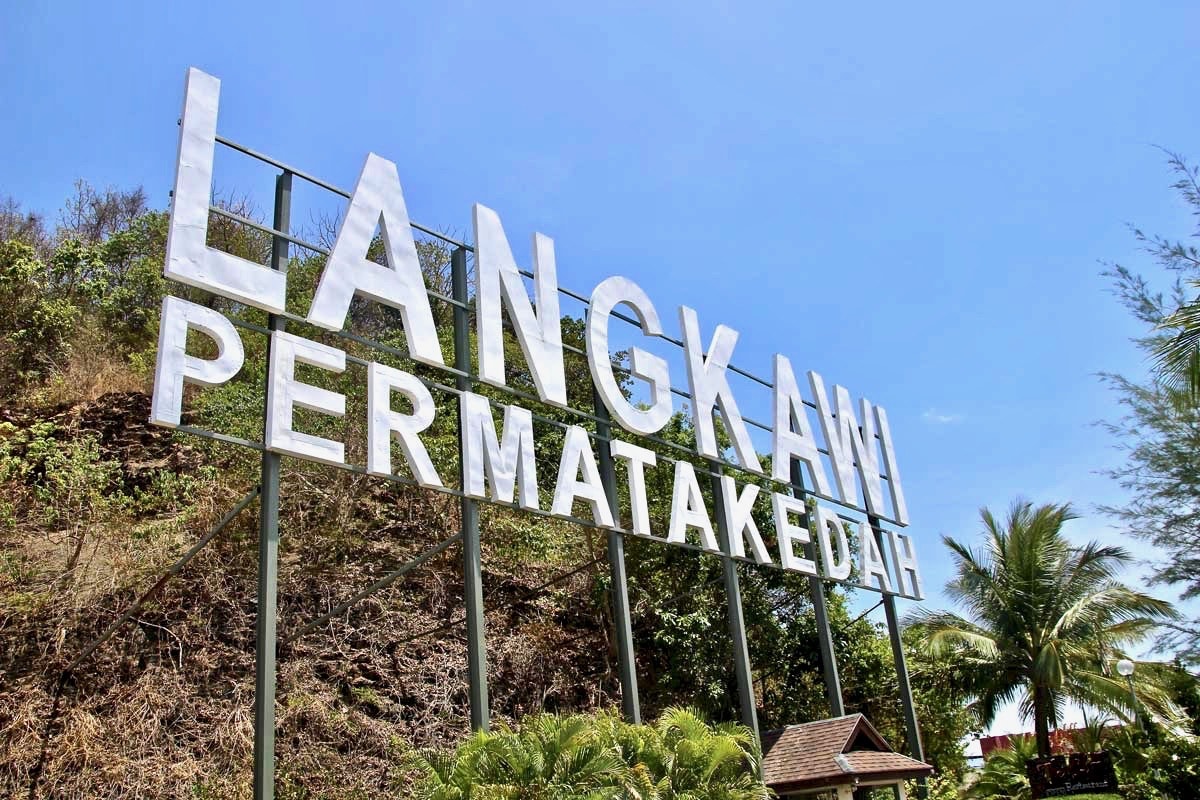 Among them was providing facilities for tourism products in the mountains and the islands around Langkawi.
He said mangrove swamps here were also unique attractions and should be provided with convenient facilities to enable tourists to enjoy them.
"We will endeavour to conserve the mangrove areas but we need to have more facilities for tourists. If this (mangrove swamp) is interesting but cannot be seen, it is useless," he said.
Mahathir and his wife, Siti Hasmah Mohd Ali, were taken around the park area which has over 80 species of local and foreign animals. — FMT
Visitors to Langkawi can now buy up to RM1,000 tax-free
LANGKAWI: Prime Minister Dr Mahathir Mohamad today declared the purchase limit of taxable goods for tourists from the mainland shopping in Langkawi has been raised from RM500 to RM1,000.
Mahathir, who is also Langkawi MP, said the move was to encourage more tourist arrivals on the island, thus uplifting the socio-economic status of the residents there.
"I have not yet got the approval of my colleagues in the government on how much the people from the mainland can purchase in Langkawi and bring to the mainland.
"But even though I have yet to get approval, I still want to declare here that we will allow tourists from the mainland who shop in Langkawi not to pay taxes (if they spend up to) RM1,000, not RM500 (previously)," he said when officiating the Langkawi parliamentary constituency's service centre in Langkawi City here today.
However, he said the limit did not include items such as liquor and cigarettes that are harmful to health.
Mahathir, who reiterated his assurance that the island would retain its duty-free status, said Langkawi despite being well-known as a world tourist destination still needed more investments from outside.
"We still need a lot of investors to implement projects and build factories, so that the people in ​​​​​​​Langkawi can have job opportunities and wages, thus raising their income, but they have to work hard.
"The previous government was happy despite not doing any work, they gave money… But we don't steal money. If we don't steal money, it is difficult for us to give money free of charge.
"Nevertheless, I am confident the people of ​​​​​​​ Langkawi are hard-working. They will work and get good salaries from their employers."
Hence, he urged the residents in the parliamentary constituency to be hospitable and treat well the tourists visiting Langkawi for holidays to further enhance the island's image and draw more tourists.
Earlier, Mahathir visited the service centre in ​​​​​​​Langkawi City and mingled with more than 500 people at the event. – BERNAMA
FREE MALAYSIA TODAY / BERNAMA
.